Front Row: Rick Nyles, Brian Shumaker, Dave Rothrock, Dave Allbaugh, Bill Nolan (the old guys).
Back Row: Derek Eberly, Shane Becker, Taylor Helbig (the young guns).
We can't even add up all of the years of experience of the Sky Blue Outfitters staff.

It is well over 170 years combined in fly fishing, and over

10

0 years of guiding. All here in Pennsylvania.   No other guide service can make that claim.

Come learn from our experience.

Sky Blue Outfitters has been a Endorsed Trout Unlimited Business since 2007


Sky Blue Outfitters LLC is a fully licensed guide service and is a registered company based in Pennsylvania. 

Rick Nyles – Owner/Guide/Teacher/Presenter
Executive Vice President for Pennsylvania Trout Unlimited.
Board of Directors for Perkiomen Valley Trout Unlimited.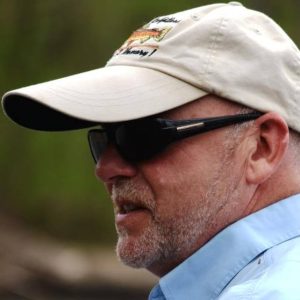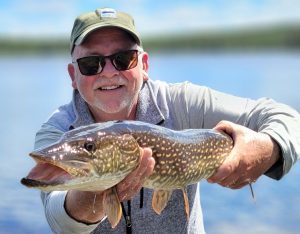 Rick Nyles guides full time and has been fly fishing for over forty years. Rick started guiding in 1999 (24 years, that's a long time). Sky Blue has grown to a staff of eight (8) to support all aspects of fly fishing in Pennsylvania and

beyond

. Rick prides himself on being one of the best "Dry Fly"

fishing guide you will find in Pennsylvania.  It does not matter if you are a novice or experienced fly fisherman, Rick offers guided trips that will increase your understanding and skill level when fishing for rising trout.  If you want to learn how to match the hatch, understand the feeding pattern, identifying the hatch, type of rise, when and where to cast, you have found the right guide. 
Rick will also teach you nymphing (old and new), wetfly and streamer techniques.  His simple "back to basic" approach for fishermen who have

forgotten

what got them where they are today. 
Rick has fished and hosted trips all over North America, Canada, Labrador, Montana, Idaho, New York, Virginia, North Carolina chasing trout, bass, cobia, rockfish, pike, muskie,

pickerel

, mahi-mahi, seatrout, redfish, false albacore, and smallmouth.
Sky Blue Outfitters has drawn in anglers from Wisconsin, Minnesota, Colorado, California, Kentucky, North Carolina, Arkansas, Oklahoma, Illinois, and other contries such a Zimbabwe Scotland, and England.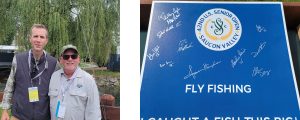 In 2022, Rick teamed up with George Daniel to teach at the USGA Senior Open at Saucon Valley Country Club. It was a great honor to work with some professional golfers, and hear some of their fishing stories.

Rick placed 3rd in the ORVIS Fly Tying Contest with his Green Drake pattern.  There were over 2,000 entries.
Rick contributed to Bob Mallard's book "50 Best Places Fly Fishing in the Northeast", and

Tom Gilmore's book "Flyfisher's Guide to Pennsylvania". And

 numerous articles in newspapers and magazines on

fly tying, Eastern and Central PA creeks and hatches.
Rick has done presented and taught fly tying classes at the International

Fly Tying

Symposium,

The Fly Fishing Show, Regional Fly Fishing Shows, and with numerus Trout Unlimited Chapters, Fly Fishing Clubs around the mid-Atlantic region. Sky Blue Outfitters has been interviewed on several national blogs and videocasts.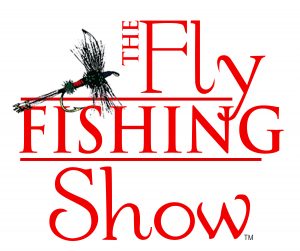 Main Office and Rick
           610-987-0073        
Or fill out the form below.

Dave Allbaugh – Guide/Teacher/Presenter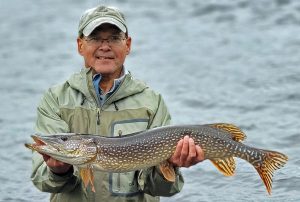 Dave Likes His Pike Fishing

 

Dave Allbaugh is a licensed Pennsylvania guide, wet fly tier, and owner of

Wet Fly Waterguides

.

He has been fly fishing since the 1970's, and has concentrated his efforts at the famed waters of Central and North Central Pennsylvania, specifically streams like; Spring Creek, Penn's Creek, Little Juniata, Kettle Creek, and Big Pine Creek. Dave specializes in the classic art of wet fly fishing. His mission is to educate new and seasoned fly fishermen about the largely forgotten art of wet fly fishing, and to show exactly how productive wet flies can be throughout the year.
Over the past 30 years, Dave has spent countless hours on the stream and at the vice, perfecting and designing highly effective wet fly patterns and customized wet fly leaders. His unique guide service is one of a very few in the country that focuses on fishing with wet flies throughout the year. Dave takes great pride in teaching his clients that this lost art of fly fishing is as effective today as in the past. Dave has given numerous seminars and demonstrations on wet fly fishing to local TU chapters, FFF clubs, Boy Scout troops, H.S. fly fishing clubs, and fly fishing shows.

Dave Allbaugh
814-322-4755
Or fill out the form below.

Taylor Helbig – Guide/Teacher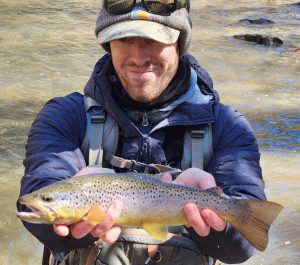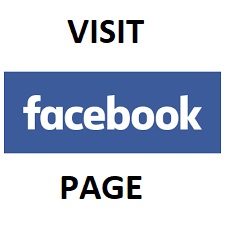 For Taylor, fly fishing is a way of life.  After realizing the joys of becoming close with flowing waters, Taylor was driven to share his passion: a passion that began at age four and was accelerated when he became a fly fishing addict during his days at State College. There he honed his techniques for targeting wild trout on Spring Creek, Penns Creek, Big Fishing Creek, Little Juniata River, and more. Experienced in all facets of fly fishing, he focuses much of his time practicing the modern techniques of nymphing, due to its year-round effectiveness for trout. In addition, he obsessively pursues muskies, smallmouth bass, and carp with a fly rod.
Taylor's greatest satisfaction comes from sharing the joys of fly fishing, and helping others over come obstacles to better enjoy their time on the water. He will be available for guiding and teaching in Southeastern and Central PA, along with leading Destination Trips in PA and outside the state.
Taylor Helbig 

 
       610-906-6790     
Or fill out the form below.

 

Captain Brian Shumaker – Drift Boat Guide/Teacher/Presenter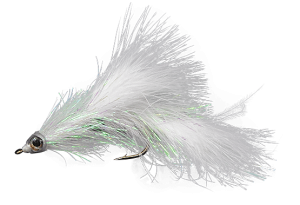 Brian Shumaker's Shimmering Minnow is a must have Smallmouth Fly
Brian Shumaker is the owner and operator of Susquehanna River Guides in South Central Pennsylvania, specializing in fly-fishing for smallmouth bass and other warm water species.
Brian's love of fishing started at an early age, encouraged by his father. After many years exploring the bigger rivers and smaller warm water streams, Brian started Susquehanna River Guides in

1993

as a way to share his love of the rivers and fly-fishing with others. Today clients have come from every reach of the United States, Canada, as well as Europe have come to South Central Pennsylvania to discover the thrill of fly-fishing for smallmouth bass and other warm water fishes.
Brian is on the pro staff for Sage Rods, Rio Reels, Chota Boots, Costa Sunglasses, Hyde Drift Boats and Columbia Clothing. Brian is also associated with Simms and Fish Pond.
Brian is a speaker at many local and regional clubs and organizations, as well as many fishing and outdoor shows. He also has contributed to numerous publications, both local and national, and have featured Brian and Susquehanna River Guides. Brian has contributed to books and is one of the co-authors of "Keystone Fly Fishing Guide".
When Brian is not on the water, he enjoys spending time with his wife Rene in their home in South Central Pennsylvania.
Brian Shumaker
717-574-5338
or fill out the form below. 

Derek Eberly Guide/Teacher/Casting Instructor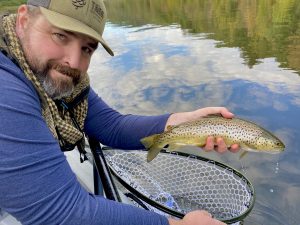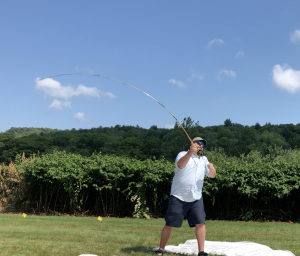 Derek has been chasing fish with a fly rod across Pennsylvania since 2001 and has been guiding since 2013. Derek lives in Lancaster, PA where he has enjoyed serving local anglers and fishermen from across the United States who wish to experience Pennsylvania's storied limestone creeks, freestone streams, and tailwaters.  Over the past 20 years Derek developed a love for fly casting and a desire to help others become better casters and anglers. Derek is a certified casting instructor through the Wulff School of Fly Fishing and continues to work on his casting instructor certification through the Federation of Fly Fishers International. Derek also enjoys competing in regional casting competitions and has won the Pennsylvania Fly Casting Championship in both the expert (2014) and amateur (2013) divisions. He also has finished 2nd and 3rd (twice) in the Hardy Cup bamboo rod casting tournament. Derek enjoys the atmosphere of competition but values most the excellent learning opportunities these events provide advanced casters and casting nerds (such as himself) to gather, share knowledge, and push the art of fly casting.
Derek is

Director Of Governor's Advisory Council For Hunting, Fishing & Conservation for the commonwealth of Pennsylvania and has served as the

 Field Representative for the Theodore Roosevelt Conservation Partnership where he works with various sportsmen's conservation organizations across the commonwealth to improve hunting and fishing opportunities in Pennsylvania.
Derek has worked for Orvis in Lancaster from 2011 to 2018 and has served on the board of several regional conservation organizations including as Vice President of Conservation for Chesapeake Council of Fly Fishers International and Program Director for Donegal Trout Unlimited. He believes deeply in our responsibility to protect and conserve our clean water resources and believes fishing is an important part of monitoring our resources. Derek has assisted several authors with articles and chapters on SEPA streams and has published work in Pennsylvania Boater & Angler magazine. Derek has a degree in photography and his images have been used by publications and organizations across the commonwealth. He enjoys biking, canoeing, and cooking with his wife and two sons as they continue to explore all Pennsylvania has to offer.  
Derek Eberly
717-575-8743
Or fill out the form below.

Bill Nolan Drift Boat Guide/Teacher


Originally from Spain, Bill grew up in Lancaster, PA and currently resides in Slatedale, PA, just five minutes from the banks of the Lehigh River. From a young age he learned to fish with conventional tackle for trout, bass, and catfish with his father and friends. On a Salmon fishing trip to Salmon River, NY, and with the encouragement of his friends, Bill picked up a fly rod and the obsession quickly ensued. Since that time, Bill has been an active member of Trout Unlimited, volunteering with conservation, and ran the Veterans Service Partnership(VSP) through Donegal TU from 2016-2021. Through his time supporting others Bill discovered a passion for guiding and instructing.
He is a graduate of Sweetwater Travel Guide School in Montana, and The Wulff School of Fly Fishing. Bill has fished many beautiful lakes, rivers, and streams throughout the country as well as overseas. He is a Pro Staff member of Douglas Fly Rods and today he can be found guiding the Lehigh River from a drift boat as well as many other streams in the Lehigh Valley. In addition, he guides the Juniata and Susquehanna Rivers for Smallmouth Bass. He is the owner and head guide for PA Troutfitters. Bill is a proud supporter of VSP, Project Healing Water, and Rivers of Recovery.
Bill Nolan
717-875-7426
Or fill out the form below.

Shane Becker Guide/Teacher


S

hane Becker, currently resides in Palmerton, PA which is minutes from the Lehigh and Pohopoco Rivers. When he was younger, he would fish the Lehigh Valley Limestoners and the lower Lehigh River for trout. He has been fly fishing since 2008. Shane specializes in competition fishing techniques and has competed all over the country. He has been featured on Fly Rod Chronicles where his partner and him won the Harmons North Fork Invitational. These types of events are where Shane has learned from some of the greatest fly fisherman in the world. He is currently a member of Team Freestone and helps support Project Healing Waters.
Shane may specialize in high stick nymphing but his love for the dry fly is what brought Shane over from conventional tackle. Watching trout sipping Sulphur's off the top of the water on the Lehigh River peaked Shane's interest in the sport and convinced him to switch – he has not looked back. He can be found guiding on streams of the Poconos, Northeast PA, Lehigh Valley, and State College area. He is Pro Staff of Sage and Redington Fly Rods, Rio Fly Lines, and Smith Sunglasses.
When Shane is not guiding, he is enjoying time with his wife and two boys. One of his favorite things to do is attend his sons' sporting events. He also loves traveling, kayaking, and cooking.
Shane Becker
484-954-7817
Or fill out the form below.

Dave Rothrock – Guide/Teacher/Presenter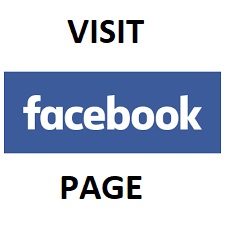 Dave is Co-Chairman of the PA Trout Unlimited Trout Management Committee.
Dave Rothrock has been pursuing trout, and other species, with a fly rod since the mid-1960's and he's been tying flies for a bit longer than he's been fishing them. He has fished throughout the East, into the Midwest, and Europe where he fished great waters in Austria and Slovenia. Dave's articles have appeared in FLY FISHERMAN, AMERICAN ANGLER and PENNSYLVANIA ANGLER magazines as well as other publications.
His fly patterns have have graced the pages of various publications, books and calendars. He has presented programs on fly-fishing related topics to groups throughout the Eastern U.S. and Canada. Dave is also a co-author of the book "Keystone Fly Fishing: The Ultimate Guide to Pennsylvania's Best Water." 
In 2004 Dave and George Daniel teamed together to compete in the northeast regional qualifier for Barrett Productions' Fly Fishing Masters competition. As a team they placed first out of 36 teams in the two day casting competition. Dave is a former Orvis Endorsed Guide as well as a former FFI Certified Casting Instructor . He has worked as an instructor in the L. L. Bean fly fishing schools and has taught fly fishing, casting and fly tying classes for various fly shops. Dave currently guides and teaches fly fishing and casting. He utilizes many of the best trout streams in central and north central PA as his classroom environment.
Dave Rothrock
570-377-0712
Or fill out the form below.