Fly Fishing The Rivers Of Pennsylvania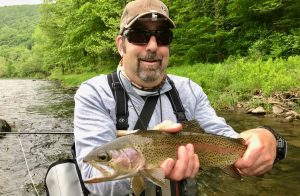 Pennsylvania has a nice list of rivers worth fly fishing.  Trout Rivers would be the Lehigh, Delaware, Lackawanna (wade only) and Lackawaxen (wade only) here in the east.  Then you have a group of smallmouth rivers in central PA to the Delaware River.  The Juniata, Susquehanna, Schuylkill and the Delaware all have good to great smallmouth fishing. 
Come learn from the most experienced guide service in Pennsylvania.

Susquehanna and Juniata Rivers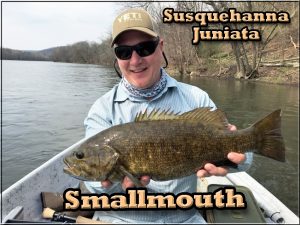 The Susquehanna River is coming back to life. After many years of poor bass fishing the river has shown some of it's old glory of 30 to 50 plus fish days. Size and health has greatly improved. If you like throwing streamers, poppers or hitting the white  fly hatch, the Susquehanna or Juniata is the place. Drift boat trips are the best way to cover the water. Sometimes, depending on water level, we park the boat and you get out and wade fish. Come and enjoy some of the best, if not the best, smallmouth fishing in Pennsylvania. 
Half Day $400.00  Full Day $550.00 
Tips For The Guides Not Included.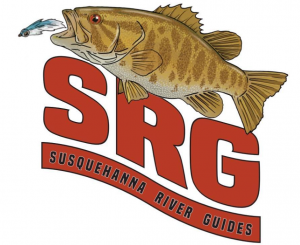 Lehigh River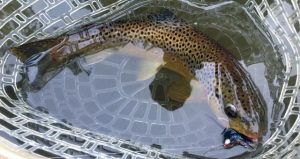 Half Day $400.00 
Full Day $550.00
Gorge Floats $600.00, Full Day Only
Note: Gorge floats are not guranteed. The water needs to be around a certin level to float it safely. 
Tips For The Guides Not Included.
What can you say about the Lehigh River, the stocked trout and along with the wild trout, big water and some big fish. Fly Fishing the river can be a blast due to some heavy hatches. The Lehigh is stocked with large Rainbows and Browns, and has some big wild fish. There is a good wild population in the Lehigh Gorge section and in the lower river. It is not the Delaware but, it's closer to home.  Prime time is April, May, and early June and in the fall, late September to December. Streamer fishing can be good in the off months. The river flow is controlled by two dams. It can get high and can get low. You will see a lot of rafters coming down the river on the weekends and weekdays as the water warms. There are scheduled release for the rafters and to maintain the water level for the trout. Wading can be tough and when you do, you will be

stationed

in that one spot because moving around the river is not easy. The easy access spots are were they stock. There are some good hatches, Hendrickson, Sulphurs and BWO along with Caddis (tan and green). Throw in some Stoneflies, Iysonychia and you can have some good dry fly action.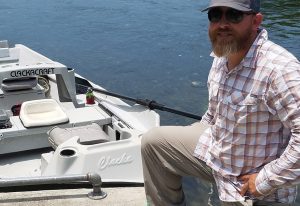 Bill is licensed to drift the Lehigh Gorge.

Both Bill and Shane Live on the Lehigh River.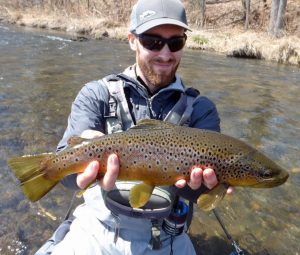 Delaware River; West, East, and Main Stem.


The upper Delaware River should be on your "bucket list". Between the hatches, and the large Rainbow and Browns, it is the closest you will get to a western drift boat experiece. Bill Nolan, your guide, has years of experience on the river, and knows how to approch these picky fish. Hendrickson to Green Drakes and Sulphurs most of the summer. And if you are lucky you will experience the stonefly hatch.
Full Day $525.00 for two anglers
Tips For The Guides Not Included.

Bass, Pike and Muskie With Dave Allbaugh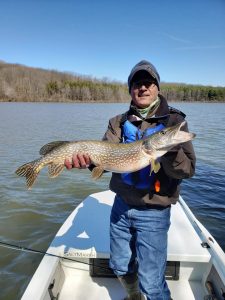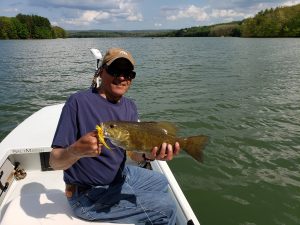 Dave Allbaugh offers lake fishing off his boat in central PA fishing for Pike, Bass and Muskie with a fly rod.  Come spend a half a day or full day out on his boat casting streamers and top water for some big fish.
You can call Rick at 610-987-0073 if you have any questions or would like to book a trip.
Payments or Deposits can be made by check or PayPal/Venmo/Zelle.
We will send you an invoice to use your PayPal account.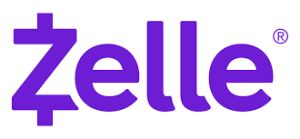 Drift Boat trips require a 50% deposit when you book a date. It is payable within two weeks via check, VENMO, ZELLE or credit card (PayPal).  50% balance is due 30 days before the scheduled date.  Cancellations before 30 days can be rescheduled or at our discretion, we will provide a full refund.  Cancellations within the 30 days before the scheduled trip, you will forfeit your deposit or, at our discretion, we will reschedule your trip or offer a refund.  If we fill your spot with another client(s) you will receive a full refund. Please remember that we understand that special circumstances come up in our lives.  Please work with us and we will work with you.
Weather Cancellations are at our discretion.  Most time poor weather means great fishing.