Taylor At The Edison, New Jersey Fly Fishing Show


On-Line Sales From Sky Blue Outfitters
Price Includes Shipping In U.S. Product Will Ship In 1-3 Days
UP DN TROUT Wing 

Material
Are you looking for a easy, quick way to tie flies? The UP DN and TROUT (UP DOWN and OUT) material will speed up your tying time and give your effective flies to catch more trout. These patterns and materials have been tested by guides and their clients on some of the best streams, rivers and creeks in Pennsylvania. Developed by Rick Nyles, Sky Blue Outfitters, and Ray Herbine who found the material. Rick has been looking for a new material to replace his long passion of tying with CDC. Quality CDC has become hard to find and this fills the void left in the industry. It is much easier to work with then CDC or hackle and it has some stream side advantages such as changing the look of the fly (split the wing by twisting or push down to spread it out) to catch those picky trout.  All these example were tied with the UP DN and TROUT wing material (wings and shucks). Mayflies (Up), Caddis (Down) and Spinners (Down & Out). One material for all these flies…

VIDEOS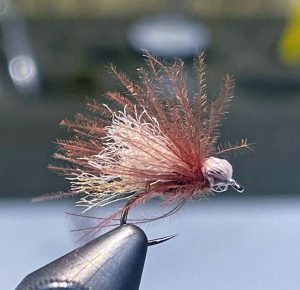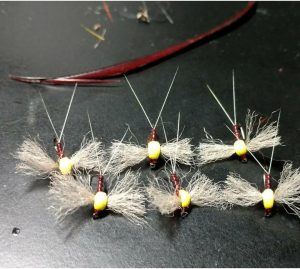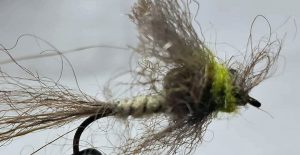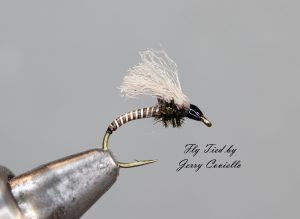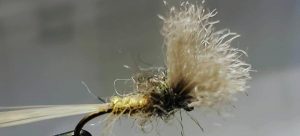 User Submitted Patterns Using The UP DN TROUT Wing Material

The Orvis judges said…
"All of the judges said they have never seen biots used
as a wing material in a dry fly, but this fly used them,
probably to help simulate the wing profile and help
balance the fly. With hair tails, biot body, and what
looks like a combination of snowshoe rabbit and hare's
ear fur in the thorax, this is an all-natural fly with 21st
century design aesthetic. Without even fishing this one
we know it will be a top choice for really fussy trout".
Rick will receive a signed copy of the Orvis Fly Tying
Guide.
Note: What they thought was snowshoe rabbit was UP
DN TROUT Wing Material.
This is truly a GUIDE FLY, the secret is out!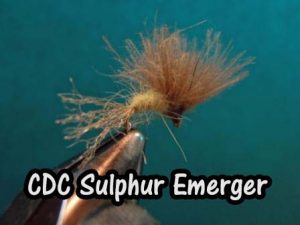 Rick is well known for his CDC patterns and has done classes and presentations at The Fly Fishing Shows, TU Chapters and Clubs.